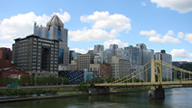 Star Realty Company
Joseph J. DeMartino
Managing Partner
235 Alpha Drive
Suite 203
Pittsburgh, PA 15238
Allegheny County
Tel: 412.963.1820
Fax: 412.963.1824
For more information about development opportunities in the Pittsburgh area please Contact Star Realty Company

Our Partners
Star Realty Company would like to thank all of its partners over the course of its successful history. We are proud to have developed properties in conjunction with these companies, associations and institutions.
Please take a moment to review the partners of Star Realty. They illustrate the commitment Star Realty has to the city of Pittsburgh, its continued renaissance and its rich history.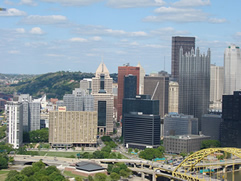 ---
"Over a period of 25 years, the Trust has restored historic theaters, constructed new performance venues, commissioned public art projects and developed unique urban parks and riverfront recreation spaces. As one of the largest Downtown Pittsburgh property owners, the Trust manages one million square feet of property."
"Working for America's property owners, the NATIONAL ASSOCIATION OF REALTORS® provides a facility for professional development, research, and exchange of information among its members."
---
"Formed by Downtown businesses, professionals, civic organizations, foundations, and residents, the PDP fosters a clean, safe, accessible, and vibrant Downtown through a wide range of strategies and advocacy for actions that will strengthen the city, enhance its beauty and vitality and make it a better place for business and pleasure."
"ION-E is the preferred technology provider of website design and development in many facets of business, making it possible for business professionals to gain access to lucrative clients while creating operational efficiencies and reducing expenses. ION-E has clients ranging from Real Estate Agents, to entire Mortgage Companies and has built custom applications to integrate vital processes for small restaurants and large city and state governments."
Cite - ION-E.com